Call for Contributions for the World Planning Congress of October in Brussels
ISOCARP – 3 to 6 October 2022
Conference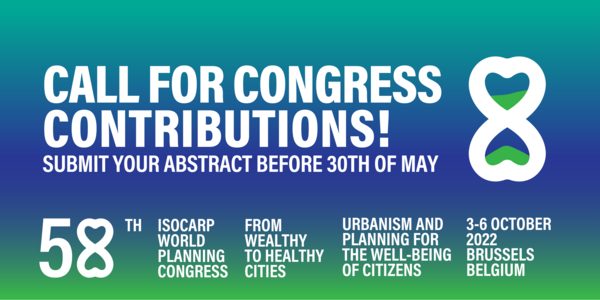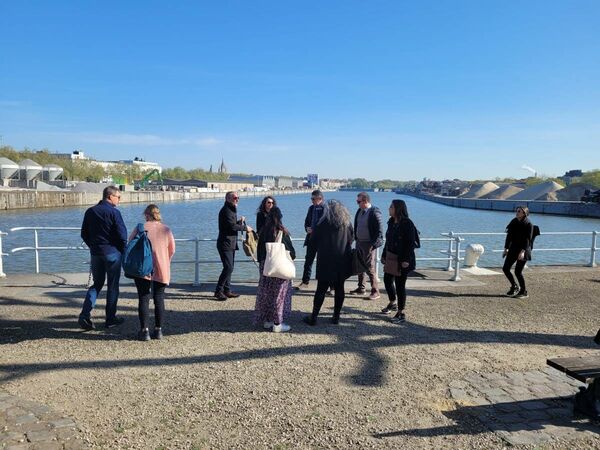 The Brussels-Capital Region will be hosting this year the 58th edition of the ISOCARP World Planning Congress of City and Regional Planners. The topic of this edition will be « From Wealthy to Healthy Cities ». Planners from all over the world are invited to contribute to this event by proposing a research paper, track presentation or roundtable participation. Contribution abstracts must be submitted before the 17th of June (extended deadline).
The hosting of the ISOCARP congress in Brussels is a unique event. It will be organised from 3 to 6 October 2022 and will include technical tours, plenary sessions, workshops, walkshops and networking events, related to urbanism and town planning. The Brussels Region is the host city for the first time. State Secretary Pascal Smet has been appointed by the Brussels government as congress host.
The different organising partners are in full preparation. From 20 to 22 April an ISOCARP delegation visited Brussels. This was the opportunity for the local organising partners perspective.brussels, Urban and Bruxelles Environnement to meet the ISOCARP organisation, to discuss different steps and to visit various urban development projects in relation with the topic of this forthcoming Congress: "From Wealthy to Healthy Cities".
Organising this congress will help the Brussels Region to rethink the place of health in the city.  With its territorial development policy, the Brussels region aims to improve the qualities of habitability, especially in the densest central neighbourhoods. Public and open spaces are an integral part of the urbanity and fulfil many functions. In others words, they are essential for a healthy and livable city. The idea behind this Congress is simple: our living environment determines our health!
With this Call for Contributions, planners, urbanists, allied professionals and policymakers from all over the world are invited to be part of the Congress Programme. The Call for contributions is open in different categories:
Research Paper + Track Presentation during the congress
Research Paper
Case Study +  Track Presentation during the congress
Proposal for Special Sessions + Roundtables
Roundtable Participation
Important dates for the Call
30th May : Abstract Submission Deadline (extended deadline : 17th of June)
30th August: Final Submission Deadline
For more information, please visit the ISOCARP website: https://brussels2022.dryfta.com/call-for-contributions
En savoir plus